NCHS Class Of 1961
Welcome to the New Canaan High School
Class of 1961 WEBSITE
Home of the Rams and the "Philanthropists"
Click on Top Left Tab
NCHS Class of 1961 Officers at 55th Reunion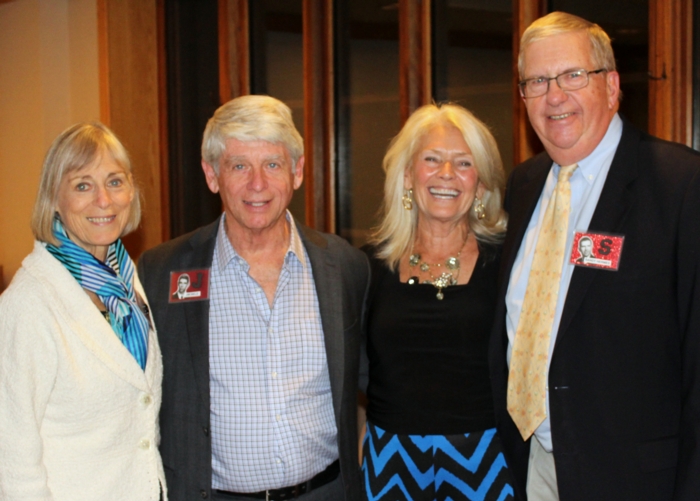 NCHS Class of 1961 at 50th Reunion

If you haven't already joined, start by clicking on the Ram Profiles link (above). Find your name and click on it.
Got any great old photos? Or photos of the Reunion Weekend? Post them on your profile or select "Photo Gallery" (top left-hand column). Need help? Click "Contact Us" (above center) and let us know. Thank you all for contributing....Click on Photo Gallery to enjoy some great photos!
We have had 71,079 Visitors since we started.
(The home page counter has a 24 hour time clock (cookie). This means if a visitor accesses our home page over and over again in a 24 hour block of time (which is typical when browsing around our site), they are only counted 1 time. If the same visitor returns to our home page after 24 hours, the visitor is then counted again 1 time. This 24 hour time clock was put in place to provide a good assessment of the actual number of visitors our site is receiving as opposed to counting every single hit to your home page, which provides a distorted view of actual visitors).
Keep on logging in!
ANNOUNCEMENTS
--------------------------------
Happy Father's Day
to all Class of 1961 Dads!
--------------------------------
---------------------------------------
A wonderful celebration of Center School was held
at the New Canaan Museum and Historical Society grounds
and was captured in this article by the New Canaanite......
Click On->CENTER SCHOOL
---------------------------------------
************************
Who were our St. Patrick Day singers
Center School 1952?
No wonder there was so much
musical talent in our 1961 class!
See if you can find your singing classmates...
Click on Center School St. Patrick Singers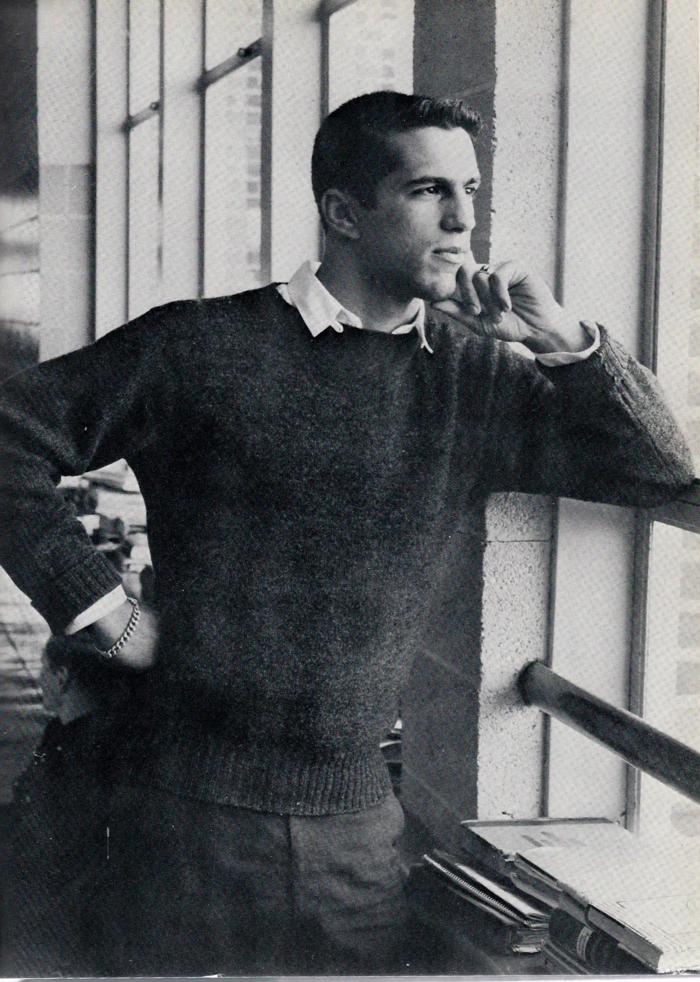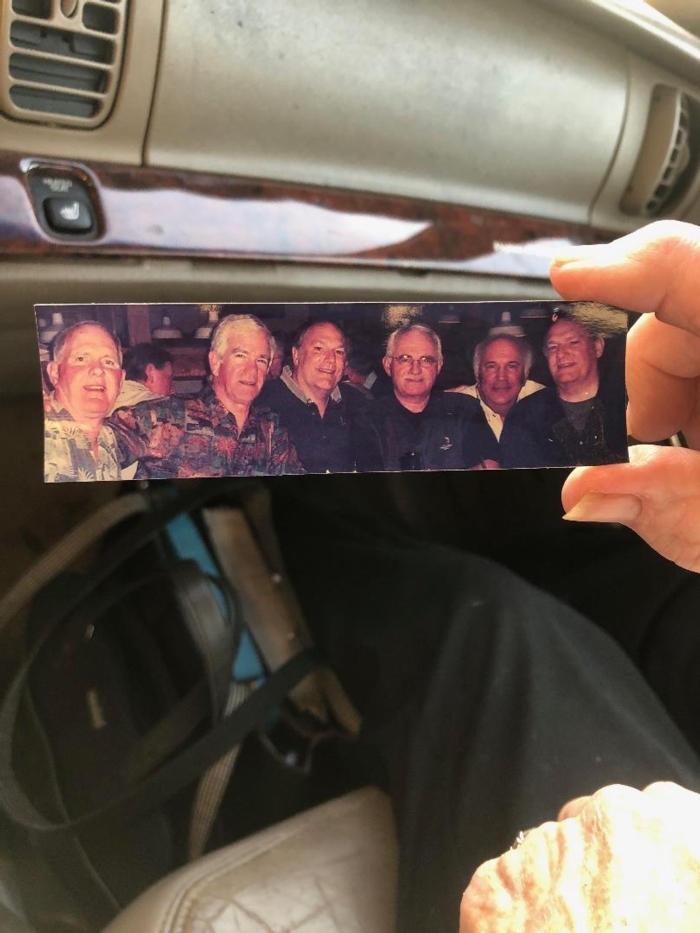 Ane Gardner holds up memory picture of the Ram gang when they visited Pawleys Island years ago. Thank you Peter Jr for the picture,,,
**********************
Think back to 1953.....(if you can)
who were your classmates in 4th grade at South School?
Let there names SING OUT!
Check out-> 1953 Spring Songsters
**********************
-------------------------------------
We were busy in 1957
check out-> SAXE FAIR
Use the +/- button to enlarge letters to view better
-------------------------------------
* An asterisk in front of a link indicates a page viewable only to
class members who are registered and logged in.
First time visitors, please click on Classmate Profiles to register.
All class member profiles also require registration to view.
PRIVACY NOTICE: All contact information (address, phone number, e-mail address) entered into this website will be kept confidential. It will not be shared or distributed. Your contact information is private: When someone clicks on your name, the only contact information they will see is your city, state and whatever information about yourself you choose to put on your Profile. You can grant permission on your Profile for your address and phone number to be seen. Your e-mail address can only be seen by the Webmaster and Site Administrators. All messages are sent internally thru the website by using the contact box at the bottom of your Classmates Profile page.By logging into this site you agree to keep all contact information confidential and share only with classmates or authorized guests. You also agree not to violate any copyright laws while using this site.
MEMBERSHIP DISCLAIMER:All memberships may be revoked at the discretion of the Webmaster and Site Administrators. The privacy and security of all registered members will be considered a priority for the purpose of invitations, admittance, denials and revocations.